Aliquam Price ad munditiam manuum mearum Graphite Electrode Scrap Electrode Crustulum
Product Detail
FAQ
Product Tags
Velox products Details
Product Name: Scrap Graphite Electrode Scrap
Locus Origin: Hebei, Sina
Brand Name: Rubang Carbon
Model Number: RB-S GE,
Typus: Scrap Massas Crustulum
Rudis Material: Short mole Abimelech et confregit graphite electrodes
Application Cruda materia, aut in carbonis cuneos Carbon Raiser
Frumenti magnitudinum: Frequency et Customized
Superioritatis: Mundus sine sordibus,
Lobortis sapien
Et doctos disciplina technica continua cubits
Pennisetum purpureum;
Carbon certa XCIX% min S: 0.05% Max.
Res 0,5% volatile Max. MAX 0,5% cinis.
Resistentia (μΩ.m): 9-15
CRASSITUDO Verus (g / cm) 1.75-2.18g / cm3 Min.
Graphite Donec Physical & Index Electrode Scrap & Crustulum

Description

Unit

cubits(Trapezoid, cylindro, laminam, Anser ovum,s)

species

-

Flake WDER aut nigrum

electrica resistentia

μΩ.m

8-12

ain fortitudo compressive

Mpa

20-25

mole CRASSITUDO

g / cm3

1.35-1.50

CTE

X X-6/ ℃

1.5-2.5

Quod puritas

%

99,00

cinis

%

2.0-5.0

nota: De piscium et Thermal Expansion coefficiens est modulus p.
Applications:
1. sicut cathode rudis materia in producendo ipsum et in ipsum obstructionum electrodes.
2. Carbon qui suscitet eum: ipsum additives, carbonizer ferro creationem per machinam in fornace
Business Terms and Conditions:
Terms and Prices Delivery: MALITIA, CFR, CIF, EXW, DCA, DDP
Payment Currency: USD: EUR, JPY, CAD, CNY, ITA
Payment Terms: T / T, L / C, D / PD / A, Unionis Occidentis, Cash
Portus loading: et XINGANG QINGDAO, POPULARI SINARUM
Stipare Details:
Ton sacculos, sive nativus sarcina consilio.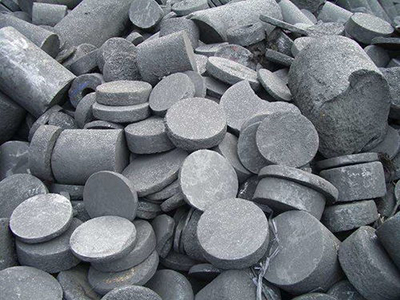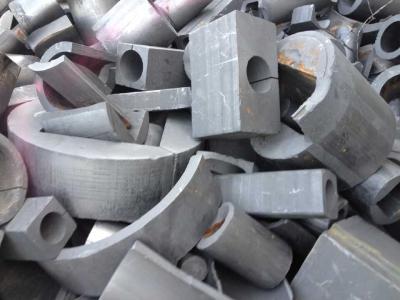 I) Company Overview
Business Type: Manufacturer / Factory.
Pelagus Products: Graphite Electrodes, & Carbon Related Graphite obstruit, CPC Products
Number of Employees: CL
De instauratione anno: MMXIV
Management System Certification: ISO (IX)
Location: Hebei, Sinis (continentis)
Site Map: Rubang Carbon
II) Information Factory
Factory Location: 8000-10000 quadratum metris
Factory patriae / Regio, Handan urbem, Sinis
Productio No. Design: V
Vestibulum contractus, aut crack ex eget Label: obtulit Rubang Carbon
Summa annua output / Revenue: US $ L million - US $ LXXX Million
Fora principalis: Cicero de Sina 40.00%
Rare: 15.00% Eastern Europe
Mid Oriente 15.00%
Orientis Asiae 20.00%
& Septemtrionis Southern American: 10.00%
---
priorem:
Graphitized PETROLEUM Tullius
---
Dimitte nobis scribere Read more